Miami Truck Brake Service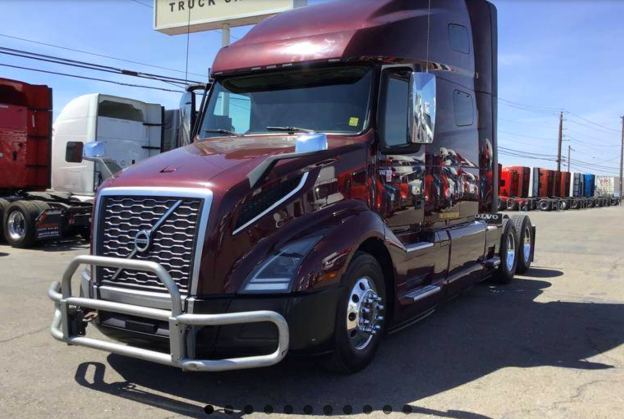 The brakes on a truck must work for the vehicle to come to a stop. The brake pads must be able to grab the rotors, and the fluid in the brake system must be able to transmit pressure from the pedal to the braking mechanism. We've been fixing brakes for years. Truck brakes are something we're experts in. We understand how each system works and can diagnose and repair any glitches that arise.
Be sure to get your truck's brakes serviced if you're having issues with them. At Miami Mobile Truck Repair, we have years of experience servicing truck brakes, and our experts are highly educated in the field. We'll ensure that your truck stops safely and securely in no time. Dial (786) 977-4631 now!
24/7 Emergency Roadside Brake Service
When it comes to truck brakes, there is nothing more crucial than assuring that they are in good working order. After all, your truck is responsible for carrying a lot of weight and may suffer catastrophic failure if its brakes fail.
That's why it's always good to have Miami Mobile Truck Repair as your emergency roadside brake service. No matter what time, day, or night, we're here to help you quickly get your truck back on the road. From diagnostics and repairs to replacements, we offer a full range of brake services. Plus, because we keep a wide selection of replacement parts in stock, more often than not, we can do the job right the first time around. We also offer other services, including commercial truck suspension repair, trailer repair, semi truck repair, and more!
If you're ever in need of emergency truck brake service in Miami, don't hesitate to give us a call. We'll dispatch a truck to the site and take care of everything for you.
We're Fully Mobile
With Miami Mobile Truck Repair at your service, brake trouble on the road is nothing to worry about. We offer fast and convenient onsite brake repair, so you can get back to driving without any delays.
Brake failure can be a real pain, and our staff is prepared to make the procedure as simple and painless as possible. We realize that when you're on the road, time is of the utmost importance, which is why we work quickly and efficiently to get your brakes restored and operational again.
We know that safety is important to you, and we want you to know that your satisfaction is our priority. We will thoroughly inspect your brakes and take every necessary precaution to ensure your truck is safe before sending you back on the road.
Don't hesitate to contact Miami Mobile Truck Repair if your brakes are acting up. We'll be glad to assist you. If you need help with your brakes, don't wait to call Miami Mobile Truck Repair.
We're Friendly and Accommodating
You'll be dealing with a pleasant and efficient staff member whenever you call us for brake service–or any mobile trucking concern. We realize that the trucking industry may be tough, and we want to go above and beyond to make your life easier.
At our truck brake service shop, we take the time to listen to your needs and find a solution tailored specifically for you. We're always here to help, so please don't hesitate to call us next time you need anything related to truck brakes.
Miami Mobile Truck Repair: (786) 977-4631.