Miami Commercial Truck Suspension Repair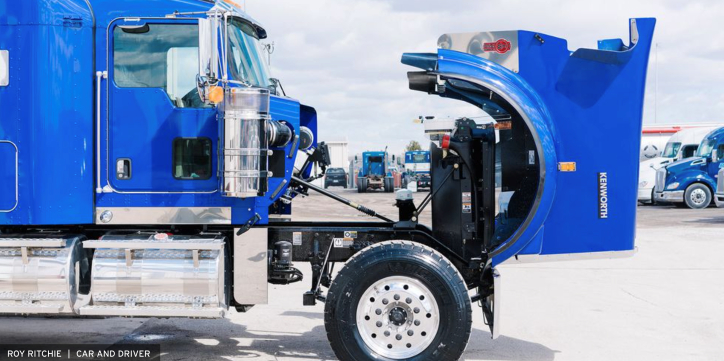 At Miami Mobile Truck Repair, we are the experts in commercial truck suspension repair in the Miami area. We know all there is to know about shocks, struts, stabilizers, leaf springs, u-bolts, bushings, and more. Let us take a look if your truck isn't riding smoothly or bouncing around. We'll have it back to running perfectly again quickly. 
We understand that downtime can be costly for businesses, so we work hard to get your truck back on the road as soon as possible with our fast turnaround time. And not only do we offer great service but competitive prices, too, so you can get the most value for your money.
Look no further than Miami Mobile Truck Repair if you're searching for a trustworthy and expert commercial truck suspension repair business in the Miami area. Get in touch by calling (786) 977-4631 to schedule a consultation or learn more about our services.
Suspension Repair for Cabs and Trailers
If you're a commercial driver, you know how crucial it is to have a truck that's in good working order. Miami Mobile Truck Repair is here to assist with your suspension maintenance and repair needs.
Whether you have a standard or extended cab, our team can repair the suspension and ensure your truck is driving smoothly again. We'll examine your rig from front to back, identify the issue, then fix it. So if your cab is jostling too much or your trailer makes too much noise, keep it off. Give Miami Mobile Truck Repair a call, and let us take care of the suspension repair for you.
We Come to You
Miami Mobile Truck Repair is our name, and it's exactly what it implies: We come to your location for suspension and any other repair you need. Our mobile trucks are equipped with the most cutting-edge equipment to answer any issue quickly.
If you're experiencing issues with your truck's suspension or just need a check-up, Miami Mobile Truck Repair is the place for you. Our mobile fleet of trucks is equipped with the latest tools and technology to provide quick yet reliable service. We offer a wide range of services, including:
Suspension system repairs

Spring replacements

Shock replacements

Wheel alignment
Here at our shop, we pride ourselves on our team of qualified professionals who will get the job done right. We offer outstanding service to ensure that our clients are always satisfied. Because we understand that time is money, we work quickly and efficiently to get your truck back up and running as soon as possible. Aside from suspension repairs, we also offer emergency roadside truck repair, trailer repair, mobile truck engine repair, and more! In addition, we offer competitive rates so you can be confident you're getting the best value for your money. 
Need truck suspension repairs or services? Miami Mobile Truck Repair is the company for you. Contact us today at (786) 977-4631 to learn more about our services or to schedule a consultation. We look forward to hearing from you.