Miami On Site Truck Repair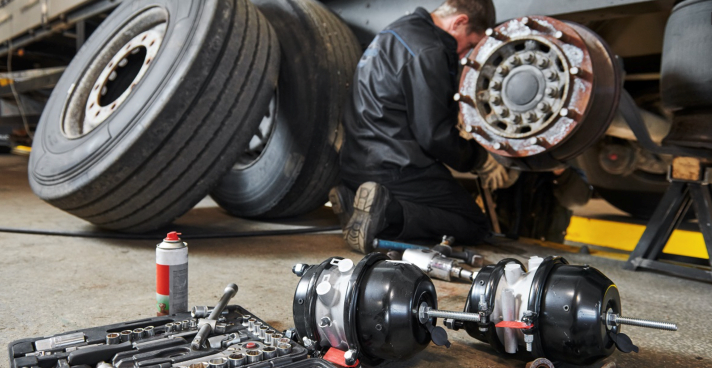 Miami Mobile Truck Repair understands that it's often more convenient and cost-effective to come to you for truck repairs and maintenance rather than making you bring your large commercial truck into our shop. That's why we proudly offer our services throughout the Miami area! We have the expertise and experience needed to get your truck back up and running quickly – without any hassle on your part.
Downtime for a business can be expensive, so we work hard to fix your truck as soon as possible. We offer many services, from general maintenance like oil changes to big repairs. So whatever is wrong with your truck, chances are we can handle it.
If you need Miami on site truck repair or more information about our services, please don't hesitate to call us at (786) 977-4631. We'll answer any questions and provide you with a free estimate.
The Benefits of On Site Truck Repair
Besides the fact that it can be hard to move a disabled truck, our service has many other benefits. Keep in mind:
You're saving time

You're saving frustration

You're saving money (our rates are very reasonable)

You get total professionalism with our highly experienced crew
All these and more are reasons our on site truck repair services are the best in Miami. But don't just take our word for it. Contact us today and see for yourself.
We Work on All Types of Commercial Vehicles
We can keep any commercial vehicle, whether a semi truck, a bus, farm equipment, or some other type of commercial vehicle, running like money. We have a team of highly qualified and experienced technicians that can diagnose and repair any issue your car may have in a matter of hours.
Miami Mobile Truck Repair is a commercial vehicle repair shop that will meet your needs. Call us now to book an appointment or discover more about our services. We're looking forward to assisting you.
Fast Turnaround
When we show up at your site in one of our mobile trucks, we kick back and tell some clean jokes.
ABSOLUTELY NOT.
We get busy on your truck or fleet of trucks when you call. Our turnaround times are among the quickest in the business. Miami Mobile Truck Repair is well-known for its rapid service. When your truck breaks down, we understand how important it is to have it fixed as soon as possible. That's why we make every effort to get your vehicle back on the road as quickly as feasible.
We have a team of professional mechanics that can repair any type of vehicle. We also operate a fleet of mobile service trucks that may come to your location and fix your vehicle on site. We offer truck oil change, mobile truck engine repair, semi truck repair, and more! This means you won't have to take your vehicle to a repair shop and wait for it to be fixed. We can mend it right where it's broken down.
Miami Mobile Truck Repair is your business if you're searching for a quick, dependable approach to getting your truck repaired. Please contact us now at (786) 977-4631 to learn more about our services or make an appointment.