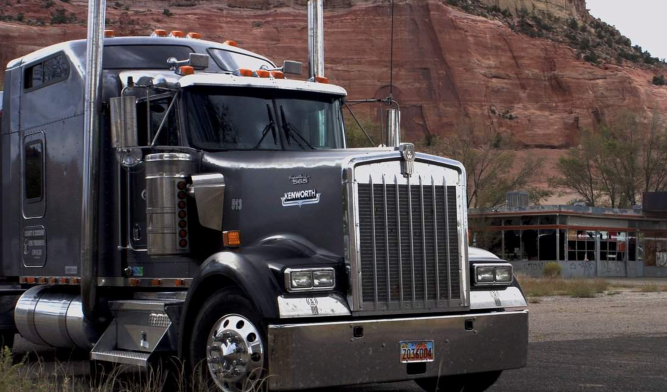 If your 18-wheeler starts giving you issues in or near Miami, call the qualified team at Miami Mobile Truck Repair–we're confident that we can get your truck back up and running again in no time. Still not convinced? Keep reading to see what else we can do.
Company History
We have over 20 years of combined experience in the trucking industry, so you can be sure that we know what we're doing. We're a family-oriented and operated business, meaning we'll treat you like one of our own–no matter what.
Big Rig Engine Diagnostics
Our staff begins by getting to know your truck. We inquire about your maintenance history and driving habits. This helps us better comprehend the source of any problems you're having. After that, we inspect the engine block.
Your engine may have a leaking gasket, a blown valve, radiator difficulties, low compression, or various other issues. We have the expertise and experience to make the necessary repairs regardless of the situation.
We're ASE-Certified Mechanics
The National Institute for Automotive Service Excellence has certified each of our technicians. When you leave your truck with us, you can be sure it will be in good hands. We also fully cover the requirement for FDOT inspections.
Brake Repairs
The brakes are, without a doubt, the most important component of any vehicle, including a truck, bus, or RV. The prospect of a 3-ton mobile machine barreling down the highway with no stopping power is more than daunting. That's why we recommend you have your brakes checked at least twice a year and replace your pads every 30,000 miles.
We're happy to do it for you.
Tire Sales & Service
We sell and service all types of truck tires, including:
Long-haul truck tires

Off-road truck tires

Medium-duty truck tires
When it comes to truck tires, we've got you covered. We can also rotate and balance your tires and fix any flats you may have.
Preventive Maintenance
Don't wait until you're stranded on the side of the road with a truckload of melted ice cream to get your vehicle checked out. Avoid ruined desserts and upset customers by taking advantage of our preventative maintenance services. We'll inspect your vehicle's engine, transmission, brakes, tires, and other crucial elements. Plus, we'll top off any fluids that are low and make sure everything is running smoothly.
Miami Fleet Service
At our business, we offer a wide selection of fleet maintenance and repair services. We know that your company depends on your trucks, so we provide 24/7 emergency repair services. No matter what time it is, day or night, we'll be there to get your trucks up and running again.
We're also happy to work with you to create a preventive maintenance program tailored specifically for your fleet. This will help keep your trucks on the road and avoid costly repairs down the line.
Give Us a Call Today
Whether you need engine repairs, brake work, or just a tire rotation, we're here to help. Give Miami Mobile Truck Repair a call today. You can reach us at (786) 977-4631.