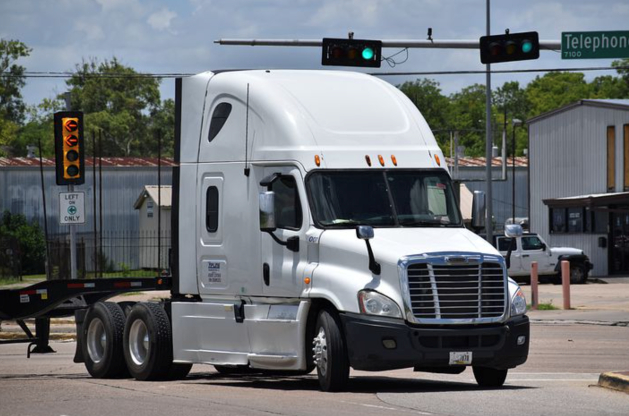 Miami Mobile Truck Repair is a firm that specializes in semi truck repairs. We come to your location with our mobile trucks and fix things like engines, transmissions, electrical problems, suspension, and other issues. We are experts trained in every aspect of repairs, complex or simple. We recognize the importance of getting your vehicle back on the road fast.
Miami Mobile Truck Repair can help with any sort of semi truck. We have the skills and experience to perform any job well, from Peterbilts to Macks to Internationals. We understand how inconvenient downtime may be, therefore, we work quickly and efficiently to get your vehicle repaired and back on the road.
If you need semi truck repair, Miami Mobile Truck Repair is the company for you. We offer quality service at a fair price, and we'll work hard to get your truck back up and running as quickly as possible. Contact us today at (786) 977-4631 to schedule a repair.
Rigs of Any Make or Model
Miami Mobile Truck Repair is a full-service truck repair shop that can fix rigs of any make or model rigs. We understand how important it is for your truck to be up and running as quickly as possible, so we work hard to get the job done fast.
We also provide various services, including oil changes, brake repairs, and wheel alignments. We're here to assist you in maintaining the health of your vehicle so that you can continue to drive down the road. If you're looking for high-quality truck repair in Miami, look no further than Miami Mobile Truck Repair. To book an appointment or ask any questions, please contact us promptly. We are excited to serve you.
Emergency Roadside Service, 24/7
We're a full-service mobile truck repair business that provides emergency roadside assistance to cars in Miami and the surrounding areas. We have a courteous crew accessible at all times of the day to answer your call and dispatch a mobile truck to your location. We will be there for you at any time of night or day.
Breaking down is always stressful, especially when it's your livelihood on the line. We make the process as effortless as possible because we understand how much is at stake. When you call us, a tow truck will be sent to your location ASAP, and we'll take care of everything else until you're back on the road. We want to ensure that you're driving again in no time so you can get going with what matters most–your deliveries.
Don't worry if your truck breaks down in the middle of the night. Simply call us, and we'll take care of everything for you. We understand that when your vehicle malfunctions, you have a lot on your mind, so let us handle the roadside assistance. We'll hire a mobile truck to come to your location and assist you in getting back on the highway as soon as possible.
For all types of semi truck repair in Miami, call Miami Mobile Truck Repair by dialing (786) 977-4631.