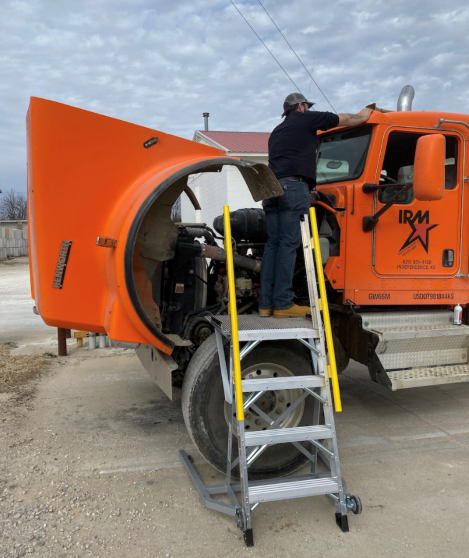 As a truck driver in Miami, Florida, you'll never have to worry about breakdowns or repairs. That's because Miami Mobile Truck Repair is available 24 hours a day, seven days a week, to fulfill all of your big rig's demands. We understand that you lose money and perishable products when your vehicle is down. That's why we provide rapid and professional service at an affordable price. We'll send you back on the road as quickly as possible so that you may resume transporting freight. Call us today at (786) 977-4631!
Fast Service, Fair Pricing
Whether you have a flat tire, have engine trouble, or need your rig towed, we'll be there to help. Our services include:
Tire repair and replacement

Engine repair

Transmission repair

Brake repair and replacement

Electrical system diagnosis and repair

Air conditioning repair
And more.
We're a fully certified and insured firm with mechanics that have been trained and experienced. We're here to help you keep rolling. Don't let a failure ruin your day or drain your wallet. Get in touch with Miami Mobile Truck Repair right now. We'll be there for you whenever you need us.
Reefer Units
Perishable items must stay cool, which can be difficult when your reefer unit breaks down. If you live in the Miami area and are having trouble with your reefer unit, we can help.
We know that time is money for those who rely on refrigerated units, so we offer quick and professional service at a reasonable price. We'll get you back on the road as soon as possible so you can return to hauling freight.
Trained Mechanics For All Kinds Of Trucks
No matter what you're driving, chances are our boys can fix her when she breaks down. We're certified to work on all kinds of trucks, including:
Semi-trucks

Dump trucks

Box trucks

Refrigerated trucks

Flatbed trucks
We can repair automobiles with an engine and wheels. And we'll do it quickly and inexpensively. These covers make by Peterbilt, Mac, Volvo, Freightliner, International, and PACCAR. We also work on recreational vehicles (RVs) and buses. So don't let a vehicle breakdown stop you from going away on vacation or keeping the children at school. Contact us right now to get back on the road in no time.
Trucking Companies
We provide discounts for trucking firms with many units in need of repair. We understand that when your trucks are down, your business is hurt. That's why we offer quick and professional service at a fair price. We're a fully certified and insured company with mechanics who have been trained and experienced. We're here to assist you in maintaining your cargo moving forward.
Serving All Of Miami-Dade County
No matter where you are in Miami-Dade County, Miami Mobile Truck Repair can help. We offer 24/7 service to the following areas:
Miami

Miami Beach

South Miami

Coral Gables

Aventura

Cutler Bay

Kendall
Don't let a breakdown ruin your day or cost you money. Contact Miami Mobile Truck Repair today. We'll be there when you need us.
Keep our number handy. It's (786) 977-4631.